ए दुनिया के लोगो- ऊँची आवाज करो| Aye duniya ke logon - Pa. Anil Kant, Reena Kant And Shreya Kant Lyrics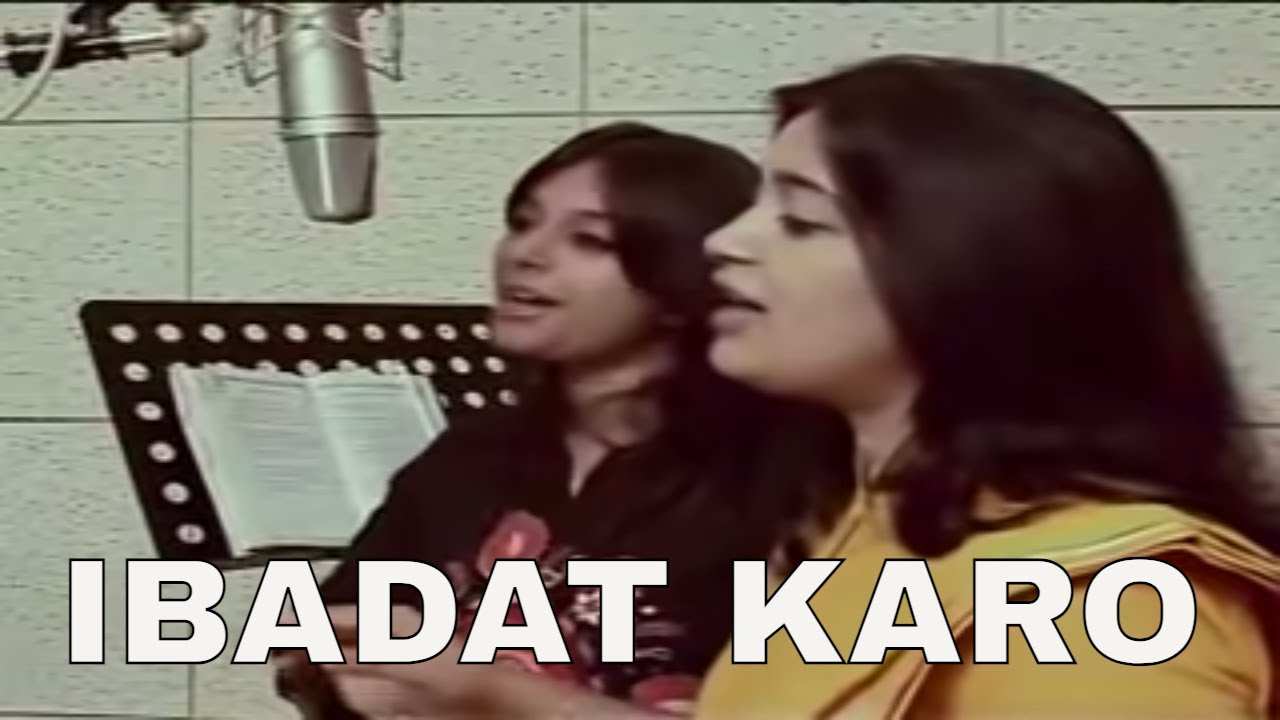 | | |
| --- | --- |
| Singer | Pa. Anil Kant, Reena Kant And Shreya Kant |
| Tune | Pa. Anil Kant |
| Music | Pa. Anil Kant |
| Song Writer | Pa. Anil Kant |
पल्लवी:
ए दुनिया के लोगो
ऊँची आवाज करो
गाओ खुशी के गीत
उसका गुणगान करो
इबादत करो, उसकी इबादत करो........ 2

कदम1.
याद रखो के वही एक खुदा है
हमको ये जीवन उसी ने दिया है
उस चारागाह से हम सब है आये
हम्दो सन्ना के हम गीत गाए
रब का तुम शुक्र करो
ऊँची आवाज करो
गाओ खुशी के गीत
उसका गुणगान करो
इबादत करो, उसकी इबादत करो........ 2

कदम2.
नामे खुदावंद कितना मुबारख
मेरा खुदावंद कितना भला है
रहमत है उसकी सदियों पुरानी
वफा का अजल से येही सिलसिला है
उस पर ईमान धरो
उसके घेर आओ चलो
गाओ खुशी के गीत
उसका गुणगान करो
इबादत करो, उसकी इबादत करो......... 2

Aye duniya ke logon
Oonchi aawaz karo
Gao khushi ke geet,
Uska gungaan karo
Ibadat karo uski, ibadat karo….

Yaad rakho ke, wahi ik khuda hai
Humko yeh jeevan, usi ne diya hai
Us charagah se, hum sab hain aaye
Hamd-o-sana ke, hum geet gayen
Rab ka tum, shukr karo
Oonchi aawaz…..


Naame-khudawand, kitna mubarak
Mera khudawand, kitna bhala hai
Rahmat hai uski, sadiyon purani
Wafa ka azal se, yahi silsila hai
Us par imaan dharo, uske ghar aao chalo
Gao khushi……
Ibadat karo

His Steadfast Love Endures Forever
A PSALM FOR GIVING THANKS.

Make a joyful noise to the LORD, all the earth!
Serve the LORD with gladness!
Come into his presence with singing!
Know that the LORD, he is God!
It is he who made us, and we are his;
we are his people, and the sheep of his pasture.
Enter his gates with thanksgiving,
and his courts with praise!
Give thanks to him; bless his name!
For the LORD is good;
his steadfast love endures forever,
and his faithfulness to all generations.